Fitbooster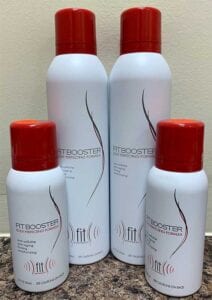 Its potent ingredients help to enhance microcirculation, reduce cellulite, stimulate the breakdown of fat, inhibit the accumulation of new fat, and activate skin detoxification. This moisture-intensive solution will also help tighten and tone, for firmer skin. It will leave the skin feeling incredibly soft and silky.
https://www.youtube.com/watch?v=xhQHxVSoGiI
Small Size : $20
Big Size $40
Can be purchased at https://square.site/book/ACMBZDJ720Y20/hue-spa-spring-lake-nc or @ HUE!